Bugatti Veyron, a grand sports car was developed recently. Loaded with the latest technologies, it is hard to believe its features.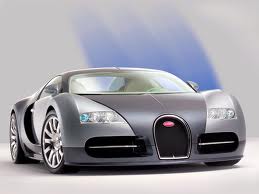 Bugatti Veyron 16.4 Grand Sport has a mind blowing 1,000 horsepower. A horsepower gauge is also present on the far left side of the dashboard to check the horsepower used by the driver. The Veyron can reach upto 253 miles per hour.
In the Veyron, the rear-view mirror has the display screen in its left-most quadrant where it displays the live images from the back up camera. It has touch-screen Hewlett-Packard iPaq HX2000 PDA, which runs on Veyron's own custom software.
We can also attach a Bluetooth to the car using the iPaq. It shows the air pressure of all four tires of the car, and engine power used while driving, the car's average speed, the lateral and longitudinal acceleration and even temperatures of the tires.
The windows of the car raise automatically when it reaches 100 mph to increase the aerodynamic steadiness. It has incredible power that within five seconds, it reaches 100 mph. A Bugatti Veyron along with the features mentioned comes at whopping $ 2 million.

Also read:
Top Dependable Midsize Family Sedans
Government Weighs Requiring Brake Overrides
Hyundai I-Flow, A Hybrid Diesel-Electric
Audi A1: A New Smaller Urban Car
Know About the Geneva Motor Show
2010 Car of Year: Ford Fusion Hybrid