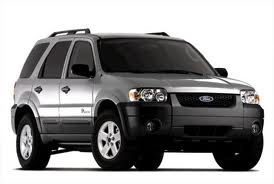 There are different types of cars which are manufactured by the manufacturers for improving their market as well as satisfying the needs and expectations of the customers. People opt their type of car according to the usage. Suppose families mostly use SUVs, for the business purposes, hatchbacks are used. Some of them choose a car according to their affordability. SUV cars can be considered as the family cars.
The general marketing term of the station wagon is Sport Utility Vehicle(SUV). It has both on road and off road facilities. The towing capacity, of a pickup truck property is often included in SUV's.
Some of the advantages which are making the people to use SUVs(Sport Utility Vehicles) are as follows.
Space capacity is more when compared to the other types of vehicles. One gets the feeling as if he is in a room when he is traveling or driving the SUV. More space is provided for carrying extra luggage at the rear end of the vehicle.
People opt this SUV because of the off road components which are added to the vehicle along with the rugged performance. So, this is often considered as the sports package.
These vehicles can be operated in bad weather conditions like snow, rain and in some cases to some extent in ice also.
Handling capabilities of the vehicle is another added benefit. On all types of road surfaces, this can be used to travel easily.
Structure and the sheer size is also one of the greatest advantage. And this vehicle is safer when compared to the other vehicles.
All these features are increasing the SUV usage.