Auto shows are used for displaying the debuts as well as the concept cars. Apart from displaying all the vehicles, these auto shows will also rate the best vehicles for the awards which makes the consumers or purchasers aware of the information of the best significant vehicle.
Out of the different auto shows which are being conducted in North America Detroit auto show is one of the famous auto show.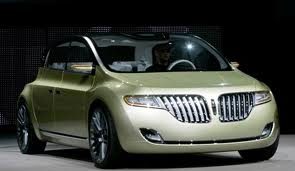 During the Detroit auto show 2010, the next generation Ford Focus was considered as the most significant vehicle. During the Detroit auto show at Cabo center, Detroit, about 40 new vehicle premieres were exhibited. Among these vehicles, ford focus was considered as the best one.
According auto week magazine and auto week.com, Ford Focus is considered as the most significant vehicle. This car will be sold from 2011 in both North America and Europe and it has the sporty four cylinder engine with DSG transmission. When compared with the other cars, this car will offer the affordable technologies like outstanding fuel economy, improved and new quality driving standard etc.
Along with the prestigious Auto Week Award, Ford also received the awards of North American car and Truck of the year award for 2010 Ford Fusion Hybrid and 2010 Ford Transit Connect respectively in the year 2010.
According to the officials of Ford, they said that Ford Focus is an example for the new global product development system, and it has all the features of great to sit, great to look, great to drive.
The Ford Company officials also said that this sporty, stylish Ford focus can be obtained in 122 markets and will be designed on new C-car platform and about 2 million units are being generated annually.