According to sales statistics of Cars, India has reached its peak because the new technologies are prevailing in Indian market. Several countries are showing their interest to market their cars according to the needs of the people. The British Marque, Jagaur launches a new model Jaguar XJ. These British sedan car manufacturers are competing with the German luxury sedans.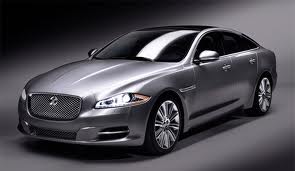 The diminishing brand has become popular because of the Jaguar's new design philosophy XJ. Apart from the old models which came up, this new design theme is the quiet essential one. The new model has the technology of 5-liter V8 engine. Till now XK and XF models are under use. Then after this company had launched the four door flagship. XJ holds the history of the pride.
With the wide technologies which are used in Jaguar XJ, one can experience home environment even when you drive. Apart from the technologies which are used for navigating the system, accessing the vehicle systems, a 8-inch dual view touchscreen and also 12.3 high definition virtual instruments are used. The passengers can enjoy the DVD movies by viewing them in the 8-inch touch screen. 1200W Bowers and Wilkins are being set along with the hard-drive based audio and navigation. Powerful Media Hub, is used for the connecting both the audio and video devices.
A large wider choices of engines are used, which will range from 3litre V6 diesel to 5 liter naturally aspirated and 5 litre supercharged V8s. With all these technologies, they also included 470 horsepower version of the supercharged V8. The capabilities of this Jaguar are quick ratio power steering, active differential control, air suspension, adaptive dynamics, fuel efficiency. Apart from all these features, the main feature is the economic friendly nature.
The body of XJ is made of aluminium body technology which is used for aerospace. XJ plays a vital role in the present market because of its features like sporty, powerful, luxurious and refined. The exclusive show room costs for Mumbai will range from Rs.85.05lakh.