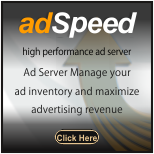 In place of the traditional means of advertising that include television and print media, online advertising has become popular. It is the advanced form of advertising today which aids purchases from a wide group of audience throughout the world. As the number of internet users is rising, the number of online video viewers is also increasing in the United States. People are being more responsive to these online video ads. In fact, eMarketer, which is involved in publishing the analysis and insights on digital marketing, media and commerce, had reported that older online video viewers responded more to these online video advertisements.
Research from an online ad network, Burst media, in October 2011, reported that 39% of video viewers watch videos between 1 and 5 hours per week online. This is comparable with less than one third who watch for under a hour. It was found from the research that about 18.2% of the online video viewers took some kind of action after having a glance at the online video ad. However, people over the age of 35 and especially older men were found to be more responsive to online video ads. Also, compared to women, men responded more to these ads.
About 24.1% of men aged between 35 ad 44 of the surveyed group responded to the online video ads. The response includes anything such as visiting an advertiser's website or making a purchase. 22.1% of women of the same age group also showed response to online video ads. However, compared to the people of these age groups, individuals aged above 55 were more responsive, about 26.3% of men above 55 years of age responded to these ads. This is also expected to increase further in the coming years.