Ted Silva, an All America pitcher at Cal State Fullerton, helped UC Irvine lead to its peak level during 2008-10 and won the title 'Big "West Conference" in 2009.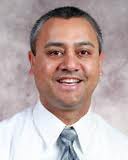 Silva joined as an assistant coach at Loyola Marymount under the former Titan teammate Jason Gill in June 2011. Earlier, they worked as teammates in Cal State Fullerton baseball team in 1994. For Titans, Silva played three seasons from 1993-95 leading the nation to victories in 1995. Silva finished his career with Titan team with a 26-7 overall record with a 2.92 ERA and 26 saves that ranked the third in the history of Titan baseball team.
In 2004, at Villa Park High school, he served as an assistant coach in charge of pitching.
In 2005-06, Silva served as a volunteer assistant coach for the Titans and the team won The Big West Conference championship both the years. A year later, Silva accepted the UC Irvine pitching coach post and led the four Anteaters hurlers to a combined 19 All America awards.
At Fresno State, Silva spent the 2007 season and helped the Bulldogs to an NCAA regional appearance and three Bulldog hurlers ranked in top 10.