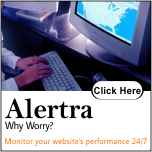 To be a successful auto dealer, the dealer should always learn and willing to adopt new things to approach the new customers and to maintain the old customers. Even though some auto dealerships are implementing social media marketing campaigns, for many auto dealership firms it is still a challenging task. There are so many websites which can freely market the business. Some of the major sites are Facebook, Twitter and Google+. It can provide a range of facilities like video, audio, content, images, etc. Now we will see some advantages by the social media marketing for auto dealership websites.
Competitive advantage: Social media provides the competitive advantage to the auto dealership businesses. You can observe what actually is useful to you with the social marketing, how it is reflecting on the business, what are the strategies of competitors in social media, etc. By monitoring the competition and the customers responses, you can change the strategies of your business.
Build visibility and authority: Social media allows the dealer to maintain the existing people and to attract the new people. The people who are following the dealership in social media, generally the targeted people attracted by the campaigns. So it builds the visibility and authority to the customers.
Reach target marketing: The social media is highly flooded by the younger people. Even some social media websites (like Facebook) are mostly used by the young people, but all the demographics are there. So there is possibility to get the targeted people. The young generation who are using social media are also earning good income, and looking to invest in purchasing a car.
Cost effective: The practice of cost effective is not only in the operations of the business, but also in the marketing campaigns. The strategy of Internet marketing with cost effective is a solid marketing plan. When compared to the traditional marketing approaches, social media marketing does not cost much. In many cases some of the social media sites have the facility to advertise freely. It needs some effort on the dealers part, because the people who are integrate and active in the social media communities can only get success in social media.
Brand loyalty: In many cases social media websites using people are loyal. This can be a real good thing for an auto dealership. You can develop a following that is loyal and passionate, when you successfully use social media marketing plans and want to integrate your dealership into the website's community. Those followers see you and your dealership firm as an entity and it is happy to come down to their level. When you are trying to develop customers in younger generation, it can be a good thing.
With the help of social media marketing you can interact better with the customers than any other media. It gives you to update the customers on different views, like business promotions and offers, industry updates, etc.