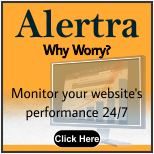 Domain names are framed according to a predetermined set rules of nomenclature – Domain Name System (DNS). A domain gives a lot of information in an organized and implicit way. This article to unlocks some key information that a domain name can convey.
The basics
Every website has a basic address. For example, www.microsoft.com
In this example,
www refers to the system responsible for fetching the required web pages from the Internet with the help of hyperlinks.
micrsoft is the host that provides the web page and is owner of it.
.com refers to commerce. It signifies that the purpose of the website is associated with commerce related activities.
Similarly, .edu refers to education. These are known as TLD (Top Level Domain)
Following are abbreviations referring to the respective country in domain names.
.in – India
.us – U.S.A
.org – organization
.co – company
.info – informative site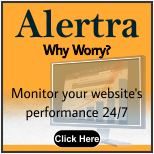 .net – network
.edu – educational site
.ac – academic institutions
.co.us – company in U.S.A
.nic – National Informatics Center
.res – research institute
Thus, every address gives a description of itself.
Infrastructure TLD
.arpa was originally used as domain for Advanced Research Projects Agency exclusively. Later it was used as an exclusive infrastructure TLD.
Brand TLD
These are used to reflect the belonging of a domain to a brand. Various brand TLDs in use are .axa, .bmw, .mini, .neustar etc.
Country code Top Level Domain (ccTLD)
These domain names reflect the roots of an enterprise or a body to a particular country. For example, www.google.co.in means that it is based in India as implied by .in domain. In the same way www.google.co.uk refers to being based in the United Kingdom.
Likewise
.us refers to the United States
.ar refers to Argentina
.ca refers to Canada.
Geographical TLD
Each of these TLD refers to a geographical area.
For example,
.asia signifies the Asia-pacific region.
.nyc refers to New York City,
.berlin refers to Berlin, Germany.
Thus, each web address has a lot to speak about itself based on the domain names. By observing them carefully and by simple research, you can easily interpret a lot of information from a web address.