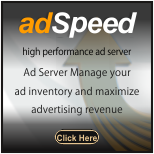 Digital marketing is a strategy used by many businesses to communicate with their prospective customers and make them aware and knowledgeable about their products/services. It is used as a powerful marketing tool in various ways to promote business and reach people across the globe.
Digital marketing is part of a strategy to attract target customers. Digital marketing is performed in different forms. These are effective in creating the desired outcome, ans are cost effective. Here are some of the effective types of digital marketing.
Display advertising
It is a graphical advertisement displayed on other websites or blogs to boost traffic. These graphical advertisements are banners, and can include text, images, audio, video or interactive content.
Display advertising increases product and brand awareness, and helps you reach your marketing goal. In this type of marketing, you also get to know the number of people that have clicked on your ad and what they did on your site.
Affiliate marketing
In affiliate marketing, the website owner makes money for helping businesses by promoting their website, product or service, on their own website. It is a type of marketing by a third party that refers customers to the merchant's website, either to help the merchant sell their products/services, or to send prospective customers to the merchant's website. This type of marketing will give more exposure to the merchant's products/services.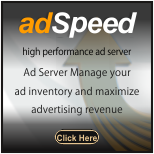 E-mail marketing
E-mail marketing is a process that distributes messages to customers via e-mail. It is an advertisement of a product, service, or a brand. It can either consist of a text message, a combination of words and images, or a video.
To start the process, first the customer should sign up for an e-mail publication to get reminded through e-mail about new products, launches, and other deals being offered by your business.
Search engine marketing (SEM)
SEM has two methods of gaining traffic to a website, one is SEO (search engine optimization) which is through organic and free traffic, and the other is PPC (Pay Per Click), which is a paid advertisement, you can see the sponsored ads at the top of the search results page. The aim of SEM is to provide better search results and send a more targeted traffic to your website.
Social Media Marketing (SMM)
Promoting a website through SMM involves using social media networks like Facebook, Twitter, Google+, LinkedIn and so on. In SMM, businesses can connect with their customers to spread awareness about their company, its products/services. Today, it is one of the most popular marketing strategies. Businesses are increasingly using social media networks to interact with customers, investors, employees, vendors and prospects.
In addition, there are many other types such as mobile marketing, inbound marketing, content marketing, keyword marketing, video marketing, article marketing, etc., which can be used to attract users to your website and your business.