Ad servers are an important evolution in web technology. Ad servers have made the job of publishing, placing, targeting and timing of ads pretty easy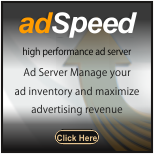 these days. However, for a new business, an important question is whether they should go for third-party ad servers or they should have their own servers. This article seeks to offer a clarity in this regard.
What is third-party ad serving all about?
Third-party ad serving involves when you visit a website. A website might have its own content but the ads come from a different server or site.
Third-party ad servers are important for businesses with limited technical skills. This is more so in case of small business' owners. Small business owners have a limited amount of capital as well as technology they put into practice at the businesses as well as their own skills. Unless the business owner is expertise, it is difficult to manage the various aspects of ad server.
In simple, if the owners of the business do not have the technical or financial competency to do the job themselves then a sensible proposition would be to go for third-party ad servers.
How do third-party servers work?
A third-party advertiser does the function of an ad server in general. However, by such an ad server advertisers can monitor how the ads performance. Banners ads, paid search list ads are some examples of third-party ad server technology. In case of third-party severs, the content is from your site and the ads come from the server. Here the browser gets instruction from the website to collect user information from diverse websites.
How third-party ad servers are useful?
These ad severs program your ads according to your business' requests. They can help you to know how often the ad has been served, the number of clicks occurred, and most important of all – conversion generated from the ad.
How cookies help?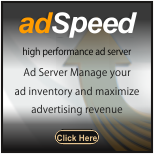 The ad server here uses cookies which help you keep visitors in good humor. How?
It works like this: the cookies put a cap on the frequency of the ad getting displayed. This is useful when a visitor is busy looking at the content, a high number of ads might come up which may make the visitor frustrated. The cookies in the site makes sure that such ads come up only once.
Further, using cookies enable useful ads get displayed more often. Cookies help to track visitors. This is possible because cookies enable by checking click on the ads made on the publisher's website.
Thus, third party ad servers are very important for small business to promote themselves and establish valuable contacts.