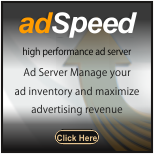 Are you planning to promote your company? Looking for news paper advertisement for the purpose? If so, reading this article will help you out. It furnishes a few points that will help you in designing an aesthetically good newspaper advertisement.
Design paper ads with decent materials
In order to start designing a paper advertisement, you must have a proper plan with a rough outline or sketch of the advertisement that includes colors, font, template, etc. However, make sure newspaper advertising is designed in such a way it attracts people when they see it. For this, you should use some decent materials that help you make the advertisement clear and attractive.
Format
The format of the paper advertisement should be in such a way that it looks good and rouses your customers' interest. Make sure content of the advertisement is simple. Format including the font style, size of the ad, colors, etc. should be appropriate as well.
The font style that you are using should vary in headline and message so that people identify it easily. Don't use too many fonts which, may make it clumsy.
The background color of the advertisement and the color of the font should vary in-order to make it visible to people and the colors that you use for the advertisement should be decent but should make a variation form the general ones.
Size of the ad should be appropriate – nether too big nor too small. It should be make sense based on the information you are giving for placing in the ad.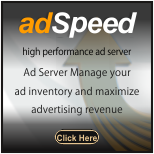 Headline
The headline or the title of the advertisement should grab the attention of the customers. In other words, it should be good enough to attract potential customers and that should make them to know what the advertisement is about.
Message
The information that you want to convey to the audience or the people must be clear and concise so that people understands it clearly without any confusion. The best way to show the information is in a diagrammatic representation through which people understands easily and quickly. The advertisement should also include the logo or the brand of your company. At the end of the content use some inspiring quotations, which may help attract people.
Finally, make sure to check where the ad will be placed in the newspaper. It is very important because there are some places that people see mostly and people don't. Ask for a proper place of displaying your ad in the news paper. It should be unique from the other ads that are placed in the paper.
Newspaper advertisement is an important means to promote businesses. It is an effective way to promote your business to reach a set of people who are less likely to use the Internet for news. Therefore, you need to plan your newspaper advertisement accordingly.