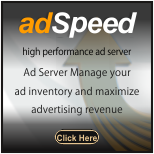 The main objectives of online advertisements are identification, attention, interest, desire and action. In order to create a marketing strategy, a marketer should first know what actually is he offering. Then, he needs to identify the target customers for his product. After identifying the customers, the marketer should catch the attention of the customer, create interest and desire in him and should convert that interest in to action (i.e., purchasing the product).
All these steps are explained clearly below.
Know what to offer: Marketer should know what to offer and what are the demands of customers which the marketer can satisfy. The product should be brief simple and clear so that the customer can easily identify the product or services when offered through online advertisement.
Identification of the customers: The advertiser should identify what type of product should be made available for what type of customers. Know the details of the customer by concentrating on the demographic and sociological factors for segmenting and targeting of customers.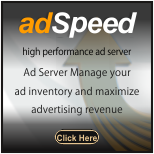 Attention: The marketer should grab the attention of the customer by offering good quality of product at cheaper price and with more features. If your product is moderate in price and quality, then concentrate on providing value for your money. You should also make sure sure that your product is different from your competitors product.
Interest: The marketer should create interest in the customer about the product though effective online advertisement. The customer will buy something if it is interesting. Create interest by adding value to the product.
Desire: Build desire in the minds of the customers. An affective advertisement can turn customer needs in to wants. The advertisement should be in a way that the customer should be convinced that it is be worth while going for your product.
Action: After creating attention, interest and desire the ultimate aim is to bring the reader into action. Then only the advertisement is said to have achieved its objectives
Retention: The advertising objective at the end should be looking for retention of the customer. A satisfied customer should be retained. The customer satisfaction can be analyzed by tracing the impressions of the customers.
When all the above steps are taken care of, it can be said that the objectives of online advertisements are achieved.