What is web hosting and how does it work?
Web hosting is involves renting out an amount of server space to store your data online. Here data means all the website information or website files of your website. This service is provided by web hosting service vendors. When visitors are looking for your website in the Internet, it will connect to the particular server based on the domain name. Then, it transfers all the website information files to the users.
If you are looking for web hosting service, you need to know about all these considerations.
Price
Price is an important consideration while you are looking for a web hosting service. Because some company's offers you even less prices. But they may be not provide other features. But you need to concentrate on quality web host.
Disk space
Disk space is the storage space for your data. The amount of space for storing data the web host provides you is called disk space. The storage space which offered is varies from one company to other company. The more the disk space offered is, the better it is.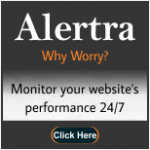 Bandwidth
You need to select a web hosting company that offers more bandwidth. Even if you need a less bandwidth today, later in future if your business grows has more traffic, it will need more bandwidth. Therefore, it is better to go for high bandwidth service provider.
In addition, if your website is having more pages like lots of images, videos, etc., you will need higher storage along with greater bandwidth.
Customer service
When choosing a web hosing service provider, it's important to check for customer service the service provides. Check for the means of communication: whether customer service uses telephone, email, SMS or voice chart. Make sure check whether customer service responds around the clock all the days of the week.
Backup
Some company's will give a regular backup for your files. Like everyday backup of your website files. It is better to like this kind of options.
Uptime
Uptime describes how frequently a website hosted by a company goes down and the longer it's available without being down the more it's effective. A website may not have 100% uptime, but it should be available for a longtime.
Web hosting service is provided by lots of company's. So in that to choose one best company is really very difficult. But by considering all the above features you can easily get a good web hosting service.
Before you choose a type of website hosing service and a service provider, it's logical to take into account your business faces, its financial capabilities. Research thoroughly and decide.